We have been asked many times how can we keep going back to Disney. For me, it's simple. It's a fairytale place where anyone's dreams can come true and everyone is a tourist. It's my happy place, and I instantly feel like I am at home when I visit. We try to experience new restaurants each visit and there are attractions/water parks/etc that we haven't done yet. I still experience the same amount of joy walking into a park that I did years ago. To see the changes taking place, some good, some not so good. To meet new people. We enjoy hanging out at the resort.
The anticipation of seeing our children's faces when they see the castle for the first time. Ariana is already going bonkers that she gets to go to Disney World, and it's so fun to see her excited.
And for reasons such as these: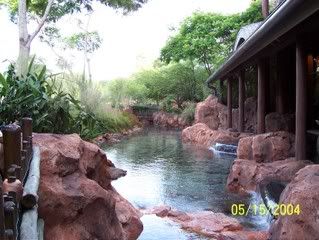 Do we want to visit other places. Yes, by all means. But there is a special place in my heart for Disney.